Home care for Idiopathic Osteonecrosis of the Femoral Head
The Idiopathic Osteonecrosis of the Femoral Head (ION) is considered that it is an incurable disease.
But it's possible to improve AT HOME!
It is really happening like a miracle here in Japan!

Please Contact
Therapist name: Mr. Tsuyoshi Kudou
Facility name: Healthy Life Yasuragi
Address: 21-12 Korishimmachi, Neyagawa-shi, Osaka, 572-0085, JAPAN
According to the publication ''Idiopathic Osteonecrosis of the Femoral Head;ION'' by the research team of the Ministry of Health, Labour and Welfare of Japan, those symptoms of one quarter of the patients does not progress epidemiologically.

Then what about the rest of three quarters?
The usual cure which is currently being undertaken at medical institutions is that the doctors consult their patients regularly and if they complain of some symptoms, they try some prosthetic replacement arthroplasty. This is the standard prescription to improve the problem.
Why isn't there any active treatment for ION?
The biggest reason is, ION could not be cured spontaneously.
Then don't we have any function in our body to recover the bone head?
In fact, we do have the function which can recover it. 
Even we do, our body simply can not supply necessary nourishment for it. That is the single greatest cause for not being able to recover.

The necessary nourishment to recover the bone head is supplied through a blood vessel running through the thighbone. Contracting ION means there is an inflammation occurring there. As a result of it, the blood vessels are clogged, it stops the blood flowing and finally it causes malnutrition to the bone head.

In order to make the most of function which recovers the bone head, you will need to improve inflammation of the blood vessel and remove intravascular clots.


"Healthy life Yasuragi" already has solved this problem. 

Methods of solution
AC (Alternative Current) Magnetic Therapy
The magnetic changes polarity dilates blood vessel in bone matrix. As a result, it increases blood flow and carries nourishments to the affected part.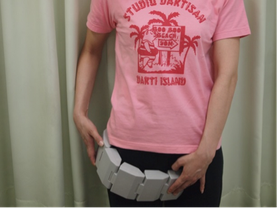 Nutritional Therapy
Taking supplement "Nattokinase"  to remove intravascular clots and improve blood flow. It makes blood vessels easier to carry necessary nourishments to the affected part.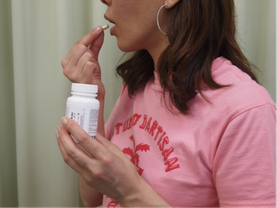 The biggest distress of ION is a severe pain. We prescribe a supplement called "Boswellia" which includes "5-LOXIN" that has a high analgesic effect.


The final goal of "Healthy Life Yasuragi" is regenerating the necrosed bones. We need protein from meals, vitamins and minerals from vegetables to achieve it.

But only taking nourishment from food is not enough to regenerate the necrosed bones. We also need to take nutritional supplements, a large amount of vitamin C and high-functionning collagen.